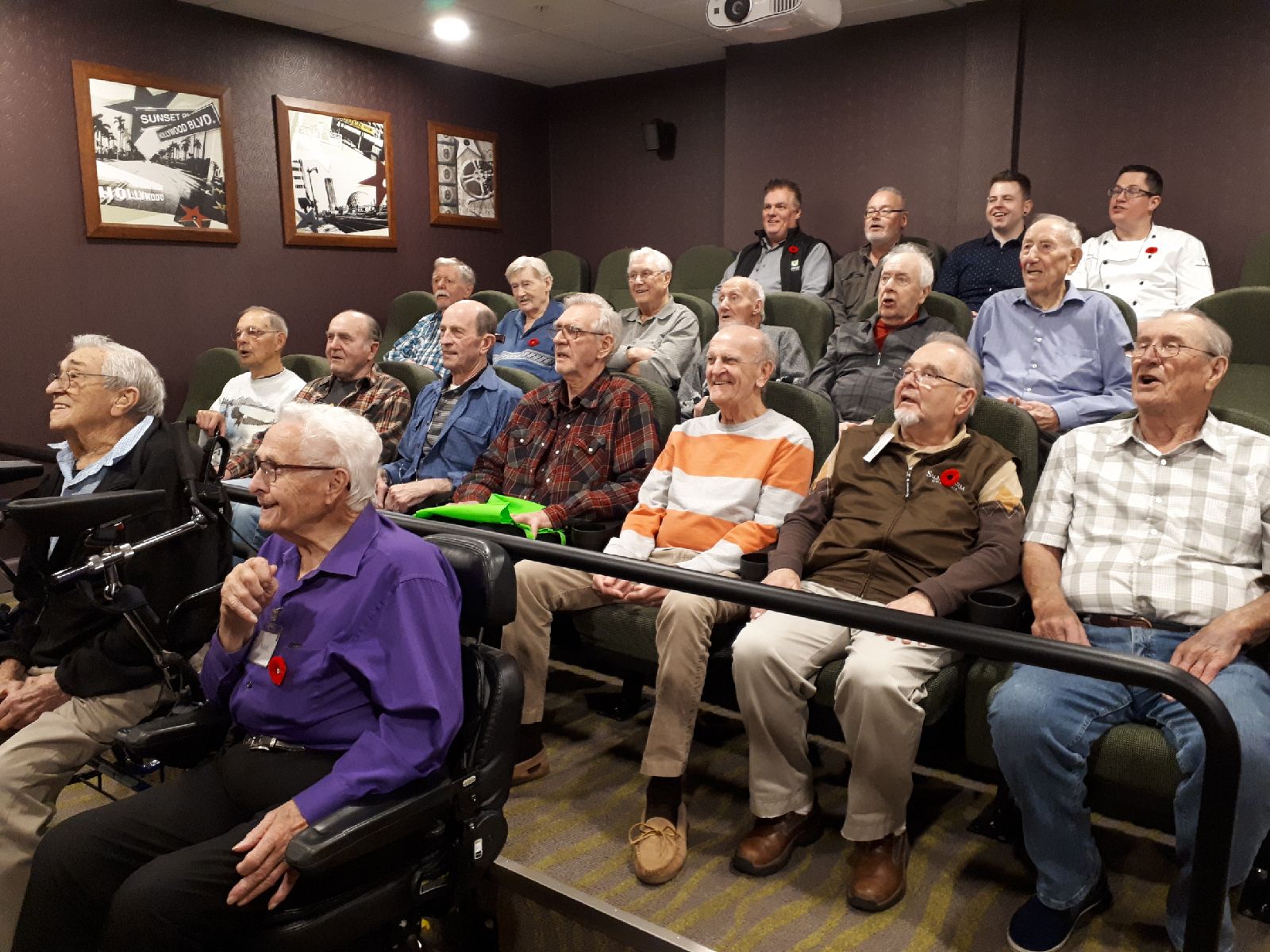 04 Dec

Lakeside Manor 'Mo Bros Raise $3488 for Movember Project!

We are very proud of our Regional Director, Todd Mallen and his team of 25 'mo bros from Lakeside Manor in Salmon Arm. Their 2019 Movember project raised $3488 in support of the Movember Foundation. The charity tackles men's testicular and prostate cancer, men's mental health, and suicide prevention. Our residents at our independent senior living community in Salmon Arm were very keen to participate. Although, some thought they wouldn't be able to contribute much to the donations.

The 'mo bros kicked off their Movember project with a little party and to show off their clean shaven faces (mostly).
LSM resident, Tom, was hesitant to join the Movember team because he was unsure he could raise money for the cause. Todd and everyone assured him that just by participating, he was creating awareness and doing very important work. As you can see in the photo, Tom did a great job with the 'stache growing. His son learned about Tom's concern for fundraising and offered to help him out. After visiting many of Tom's old work buddies and acquaintances, he'd raised $1000 in Tom's name. Well done, Tom!
As the month went on, and the itchy facial hair continued to grow, so did the donations! On November 30th, the Lakeside Manor team held a shaving party and invited the ladies in the community to help shave them. Many of the participants were a little teary when sharing their reasons for wanting to participate in the Movember project. A number of them had a relative who suffered from these far to common men's diseases.
Today, we tip our hats to the Lakeside Manor 'mo bros and to all those who have ever been touched by testicular cancer, prostate cancer, or mental illness. Check out the shaving fun in the photos below.